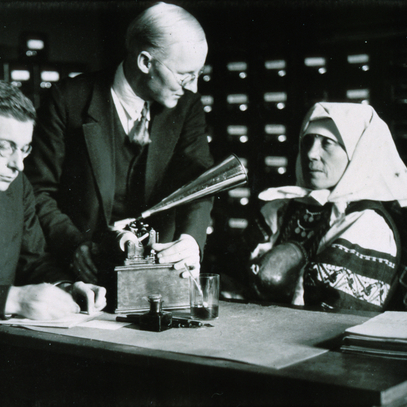 Plotting Poetry 5 - Popular Voices
4-6 July 2022 – Estonian Literary Museum, Tartu
Travel & Accommodation
How to get to Tartu?
From
Tallinn
airport the easiest way to travel to Tartu is by bus. Buses leave for Tartu at least every hour, travel time is about 2.5 hours. In Tallinn, buses stop in front of the airport, and in Tartu the bus station is in the city centre, about 1 km from the conference venue. We advise to buy the bus ticket in advance (
https://www.tpilet.ee/en/
).
There is also a train connection between Tallinn and Tartu. The closest train station to the airport is Ülemiste (about 1 km). Tartu Railway Station is situated about 0.5 km from the venue. Train tickets can be purchased in advance online (https://www.elron.ee/en).
Tartu can also be reached from Riga by bus, but the travel time is about 4 hours and buses do not run very often. For additional information see https://luxexpress.eu/en/.
Finnair operates flights between Helsinki (FIN) and Tartu Ülenurme Airport (EST). Tartu Ülenurme Airport (TAY) is located 11 km from Tartu and is accessible by taxi (EUR 11-14).
The airport's information service: +(372) 605 8888, e-mail tartu.info@tll.aero
https://tartu.tallinn-airport.ee/en/transport/leaving-the-airport/
***
The venue is easily accessible by foot from the city centre, bus station, and train station. Public transport buses No 1, 3, 4, 5, 7, 9, 18, 20, 24 go through the city centre and stop at bus stops Riiamäe and Pauluse, which are close to the venue. A ticket for one trip can be bought from the bus driver for 1,50 EUR. For bus schedules see http://peatus.ee/#route_search/eng
Where to stay?
Tartu offers a wide variety of accommodation when choosing where to stay on your trip. Information on places of accommodation in Tartu can be found here:
https://visittartu.com/stay
A list of hostels and hotels:
FYI: Folk music events before the conference
Festival "Seto folk" in South-East of Estonia on 1-2 July, celebrating very specific traditional Seto culture (tickets 40 eur for the whole event)
https://setofolk.ee/
Runosong festival: joint singing of runosongs on a bog island in the middle of Estonia on 2nd of July. The song festival of small islands on 2. and 3th of July on Piirissaar island,
https://www.facebook.com/events/5143270582388390/5147170411998407
If you are interested in participating in either of the events feel free to contact Mari Sarv mari@haldjas.folklore.ee in details and eventual help.